Tribal Life in Bangladesh
The rich tribal life of Bangladesh specially Chittagong hill tracts where over than 13 indigenous groups forming a luminous cultural landscape on the hilly topography. Situated in the far southeastern corner of Bangladesh, bordering Myanmar (Burma) the Chittagong Hill tracts are home to over a half a million indigenous peoples of 14 unique tribes. Much of the traditional lifestyle is still preserved - tribal kings, village headmen and a self-sustaining, natural lifestyle. All in a rich, still pristine foothill ecological environment. This region has only recently become accessible - with the signing of an internationally acclaimed accord between the indigenous people and the government. Truly an area with adventures and experiences to treasure. It will also be interesting to visit Sylhet where you will find the fascinating tribal people like Manipuri, Tripura, Khasia and Garo. An interesting cultural tour focusing at first on the indigenous tribal lifestyles in the Chittagong Hill tracts, particularly the Marma, Tripuri and the Mru & in Sylhet will presents you with an interesting and enjoyable Bangladesh, enabling you to get a unique idea of the country's cultures, people and geography both past and present
Places to be visit:
1. Rangamati
2. Bandarban
3. Sylhet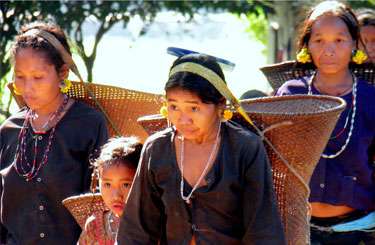 Nestled in the picturesque Surma Valley amidst scenic tea plantations and lush green tropical forests, Sylhet is prime attraction for all tourists visiting Bangladesh. Lying between the Khasia and Jaintia hills on the north and Tripura hills on the south, Sylhet breaks the monotony of the flatness of this land by a multitude of terraced tea gardens, rolling countryside and the exotic flora and fauna. Here the thick tropical forests abound with many species of wildlife, scented orange groves and luxuriant pineapple plantations spread their arms around the typical hearth and homes of the Monipuri Tribal maidens famous for their dance. Other tribes in this region are Tripura & Khasia. It's rich potentialities became easily attractive and the 18th century Englishmen made their fortune in tea plantations. About 80 km from Sylhet town connected by road Sriangal which is known as the tea capital of Bangladesh is the actual tea centre of the area. for miles and miles around , the visitor can see the tea gardens spread like a green carpet over the plain land or the sloping hills. A visit to the tea plantation in Sylhet is a memorable experience. Sylhet, the tea granary of Bangladesh not only has over 150 tea gardens but also proudly posses their larges tea gardens in the world both in area and production.
Rangamatti, the focal point of Rangamati Hill District, is connected with Chittagong by 77 km. metal led road. The township is located on the western bank of the Kaptai Lake. Rangamati is a favorite holidays resort because of its beautiful landscape, scenic beauty, its flora and fauna homespun textiles, bamboo handbags, flower vases and silver jewelry and tribal men and women who fashion them, are other attractions. For the tourists the attractions of Rangamatti are numerous- tribal life, fishing, speed-boat cruising, water skiing, hiking or merely enjoying nature as it is.. Other places worth visiting include, Tribal Museum, Bein Textile Factory and Sales Centre, Hanging Bridge, Tribal village, Chakma Raj Bari (King's Palace) Weekly Hat (market).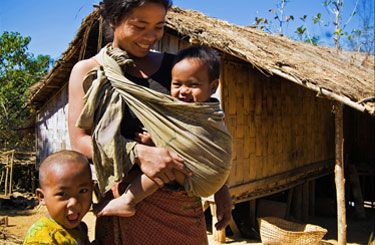 Ninety two km form Chittagong by metal led road, Bandarban is the district headquarters of the Bandarban Hill District. Bandarban is the home town of the Bohmong Chief who is the head of the Mogh tribe. The moghs are of Myanmar origin and Buddhists by religion. Jovial and care free by nature, the Moghs are simple and hospitable. Bandarban is also the home of the murangs who are famous for the music and dance. Far into the interior there are several other tribes of great interest for anyone who cares to make the journey.
INBOUND TOUR PACKAGES
COMBINED TOUR PACKAGES
TOUR, TRAVEL AND OTHER RELATED SERVICES
KNOW BANGLADESH - BANGLADESH TOUR GUIDE LINKS