Wildlife in Bangladesh
There is a wide variety of animal diversity to be found in the wilderness areas of Bangladesh, so nature lovers can really take their time to enjoy this side of the country. Even though Bangladesh is one of the most highly populated countries in the world, the majority of the population lives in or around large cities and this has helped to limit deforestation to some extent.
However, the growth rate continues to increase at an alarming rate and this has placed large demands on the environment and lead to subsequent clearing of numerous natural habitats. Though several areas are protected under law, a large portion of Bangladeshi Wildlife is threatened by this growth.
Bangladesh is home to roughly 22 species of amphibian, 17 species of marine reptiles, 109 species of reptile, 388 species of birds, 110 species of mammals and 3 species of marine mammals. In addition to the large bird count, a further 240 species of migratory birds swell bird numbers each year. The vast majority of these creatures currently dwell in an area of land that is some 150 000 sq kilometers in size! This is a remarkable achievement to say the least. However this does not mean all is well with the country's natural heritage. So far a number of creatures have disappeared completely from the country and a further 201 species are threatened. Notable species that have disappeared from Bangladesh are the one-horned Rhinoceros, the two-horned Rhinoceros, the Gaur, the Ganteng, Hog deer and Swamp deer, wolf, Marsh crocodile and wild buffalo. Generally speaking, such a large loss will usually effect the environment to a greater or lesser degree and result in environmental imbalances.
Most visitors to Bangladesh will take efforts to spend time in the country's national parks, spotting as many creatures as they can. Bangladesh is a bird-watchers paradise as it is home to so many different bird species. Tourists will usually see a variety of gazelle and a number of other small mammals. They will seldom see what they have come for – the renowned Royal Bengal Tiger – since it is not in this creature's nature to lay around in full view. If you are visiting this beautiful country soon, make sure that you enjoy as much Bangladeshi wildlife as you can. Your support can go a long way to aiding conservation efforts and ensuring the continued survival of a number of species.
Places to visit for wildlife:
1. Sundarbans Wildlife sanctuary
3. Lawachara rain forest
4. Remakalenga
5. Telepara Forest Reserve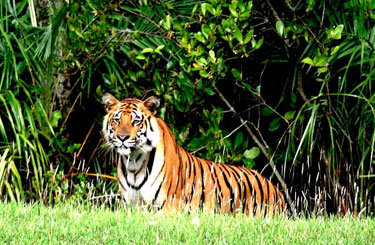 EAST SUNDARBAN
It is a cluster of Islands the single largest chunks of productive mangrove forest in the world and the world heritage site. The Bangladesh part of Sundarbans Reserved Forest covers 6,017 kilometers of areas in the Southwest corner of Bangladesh. This largest mangrove contains 333 species of plant, 400 species of fishes, 270 species of local birds and another 45 species of migratory birds, 35 species of amphibians and 42 species of mammals. The forest is dense and continuous and the forest vegetation is evergreen which grows chiefly on muddy sheltered shores of coastal areas subject to the periodic submergence by tidal waters. The characteristic of Sunderban forest is a low-lying tidal riparian forest intersected by an elaborate network of rivers, canals and creeks. The forest has gained two naturalists attraction from all over the world for her magnificent reservoir of genetic bio diversity and majestic Royal Bengal Tiger of Sundarbans forest, the priceless heritage of mankind. The forest is accessible only by boat during whole of the year.
WEST SUNDARBANS
The Sundarbans, the largest mangrove forest of the world is a cluster of islands spanning over 10,000 sq. km. Out of which 6017 sq. km. Within Bangladesh territory and further extended for another 3983 sq. km. Into Indian territory. The forest is considered as the most biologically productive of an unique ecosystems. Subdarbans meaning beautiful forest offer splendid wildlife habitat supporting 333 species of plant, 400 spices of fishes and 425 species of wildlife among of which 49 species mammals, 315 bird species, 53 reptiles and 8 amphibians. The larger terrestrial mammals are Royal Bengal Tiger, spotted deer, Rhesus macaque and Indian smooth otter. The giant salt-water crocodiles, Rock Python, Monitor lizards and king cobra are the prominent species of reptile group.
Considering the great value of Sundarbans it has become now the part of world heritage area which is equally important to the nature loving tourists as wel as to the naturalist, ecologist, biologist and for the scientific researcher.
The tiger being the most attractive wild animal is now internationally endangered species of which the Sundarbans contain the largest surviving tiger population. Although tiger is seldom rare to see but the probability of seeing tiger in Sundarbans forest is low-lying tidal riparian forest intersected by an elaborate network of river, canals & creeks. So the journey to this wonderful jungle will be very much rewarding to know the unknown. This unsurpassed jungle is only accessible by boat.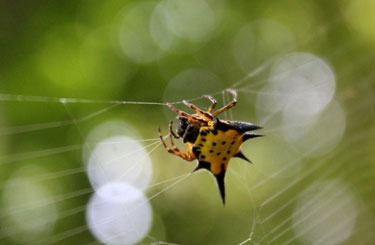 The exploration tour of Sreemangal is certainly a discover of wonderful eco-touristic destination which combines the panoramic nature, enchanting rain forest, wildlife and the most vibrant indigenous people with their nature based villages and rich cultural heritage.
Srimongal is the tea capital of Bangladesh where more than 150 tea gardens are located and out of which three are ranked as the largest tea gardens in the world. Srimongal is popularly known as the land of two leaves and a bud. Nestled in the picturesque Surma valley amidst scenic beauty of terraced tea gardens, eye soothing orange and lemon groves, pineapple plantation and the rich tropical forests farming the extra ordinary beautiful lands cape. The valley is covered with the three distinctive rain forest like Lawachara, Shatchari and Remakalanga wildlife sanctuary bordering . The Tripura hills of India on the south east. There are quite good number of enormous natural haors supporting huge marine plants and sweet water fish resources. These haors provide sanctuary to the millions of local migratory birds flying from Siberia across the Himalayas
The indigenous people like Khasia, Monipuri, tripura and Garo are the mainstream of Adibashi (aboriginal) who are still untouched. The classical Monipuri cultural excellence has acquired world wide reputation.
INBOUND TOUR PACKAGES
COMBINED TOUR PACKAGES
TOUR, TRAVEL AND OTHER RELATED SERVICES
KNOW BANGLADESH - BANGLADESH TOUR GUIDE LINKS