The music of Bangladesh can be broadly categorized among the following genres:
Classical
Bangla classical is like the classical music in the rest of the Indian sub-continent,it is based on modes called ragas (rag, in Bangla). All traditional Bangla music are based on classical music or on its variations. Some of the most talented classical musicians of the sub-continent come from Bangladesh including Pandit Ravi Shankar, Ustad Allauddin Khan, Ustad Ayet Ali Khan, Ustad Abed Hossain Khan and so on.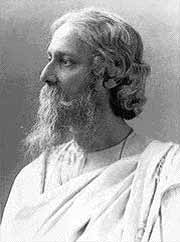 Rabindra sangeet is one of the best-known genres of Bangla music outside Bengal. The main origin of Rabindra sangeet is from the works of Nobel laureate poet, novelist and play writer, Rabindranath Tagore. (Rabindra sangeet literally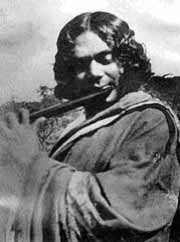 Nazrul geeti, literally meaning "music of Nazrul", are the works of Kazi Nazrul Islam, national poet of Bangladesh and active revolutionary during Indian independence movement.
Unlike Rabindra sangeets mentioned above, Nazrul geetis incorporate revolutionary notions as well as more spiritual and philosophical themes. Islam used his music as a major way of disseminating his revolutionary notions, mainly by the use of strong words and powerful, but catchy, tunes. Among the revolutionary songs, Karar Oi Louho Kopat (Prison-doors of Steel) is best known and has been used several movies - especially those made during the pre-independence period of Bangladesh.
Folk
Bangla folk music has a long history. Several people contributed to what has become one of the most important musical influences in lives of Bengalis on both sides of the (West Bengal-Bangladesh) border. Among these are Lalon Fokir, Hason Raja and Ramesh Shill. Abbas Uddin was a key player in popularising folk music later on.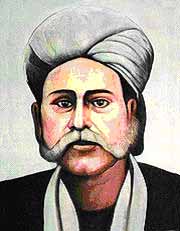 All folk songs are characterised by simple musical structure and words. Before advent of radio, stage performances of folk singers used to be possibly the only entertainment for the vast rural population of Bengal. After arrival of new communication and digital media, many of the folk songs were modernised and incorporated into modern songs (Adhunik songeet).
Lalon
Lalon geeti is the work of composer and philosopher, Lalon Shah (also known as Lalon Fokir). Most of his songs are extensions of Baul geeti. However, his songs are always more philosophical in nature, involving greater thought about abstract themes.
Lalon geeti originated in Kushtia and has been popularised throughout the two Bengals (West Bengal and Bangladesh) by various artists. Among the proponents of Lalon geeti, Farida Parveen is particularly worth mentioning for her extensive work in modernising tunes.
New wave of Bangladeshi folk music
Fakir Alamgir, Firoz Shai, Momtaz, Kangalini Sufiya and Kuddus Boyati set notions of revitalising Bangladeshi folk music. Their immense popularity showed that despite Western influence, Bangladeshis still thoroughly enjoyed their own music.