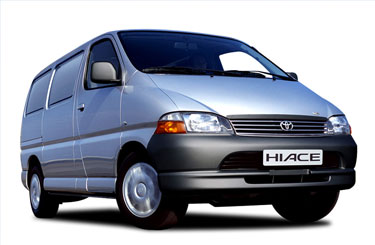 Hiring or Rent A Car Charges of Dhaka Holidays in Bangladesh
TYPE

Inside Dhaka

(Max 150 km )

Outside Dhaka

( Max 250 km )

CAR

(SEDAN) A/C

 

USD80.00/day

 

USD100.00/day

 

LITEACE

(6-7 SEATS) A/C

 

USD100.00/day

 

USD120.00/day

 

JEEP

(Nissan Petrol/Prado) A/C

 

USD250.00/day

 

 

USD350.00/day

MINI BUS

(26-29 SEATS) A/C

 

USD200.00/day

 

 

  

USD250.00/day
PLEASE NOTE:
i. The above prices include all incidental costs like fuel, driver etc.
ii. Normally 10 hours of service will be available in a day. For any excess use of the transport, extra charge will be made on extra hrs and extra km or both as applicable basis.
iii. Ferry & Parking charge to be borne by the clients if crossing river Padma & Jamuna
iv. The authority reserves all rights to change the prices mentioned above without prior notice.
For car rentals dial: +88 02 8871885 , +88 02 8871886 , +88 017 1212 5379 +01779579606
or E-mail: This email address is being protected from spambots. You need JavaScript enabled to view it.