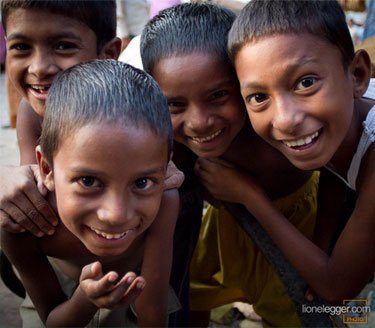 PHOTOGRAPHY OF 'PEOPLE AT WORK'
Tour duration: 8 nights/9 days
We welcome you to visit Bangladesh and you will invariably find the people in Bangladesh specially in the rural area are very simple, friendly, co-operative and smiling. Furthermore you will amaze to see that in spite of their hard struggle for economic emancipation they are very much hospitable to entertain their guest with optimum endeavor. On the view of photographic requirement we have chalked out the following itinerary through which you will get diverse subject matter with better satisfaction.
Tour Feature
Old Dhaka
Rickshaw art at Bangshal
Kakran pottery village
Puthia
Traditional Folk singing
Paddle wheel Rocket Steamer
Chalan Beel
Sadarghat River Front
Traditional weaving & dying at Tangail
Ganges River and waterways
Sundarbans
Floating fruits and vegetable market
Village, markets and street shop
Traditional Agricultural work
Tentative Itinerary
Day 01: Arrival, Photography Tour at Old Dhaka
Receive by our guide at Dhaka airport and transfer to hotel. If time permits we'll offer a photography tour in Old Dhaka. Specially street or portrait photography. The locations of the photo walk differ every time depending upon available time. This tour can cover place like Sadarghat located in the southern part of old Dhaka on the Buriganga River, Shankharibazar most photogenic street of old Dhaka, Bangshal- It is a very colourful, vibrant place for Rickshaw art, Komolapur Rail station etc. Places also can be select or customize according to your interest.
Day 02: Dhaka- Tangail
Morning drive to Kakran pottery village (30km, 1 hour), photography on pottery work Visit another neighbourhood ancient Brass metal work.  Afterwards excursion drive to Tangail (03 hrs). Photography at local market, river port. Check-in in the evening at 19:00hrs. Overnight at Tangail.
Day 03: Tangail- Rajshahi
Morning drive to Rajshahi (150km/4hrs). En route visit the weaving village at Sirajgong, Post lunch continue to Rajshahi, on the way stopover at Chalon Beel (one of the biggest wetland of Bangladesh) where you can get different subject like lifestyle, fishermen, fishing etc .Upon arrival at Rajshahi visit the delightful little village Puthia one of the shinning highlight's of north Bengal with wonderful terracotta temple. Overnight hotel in Rajshahi.
Day 04: Rajshahi-Kushtia
Early Morning visit river Ganges, markets, local villages. Afterwards drive to Kushtia (120 km/3 hrs) photography on Crops harvesting, agriculture fields, river side interesting works etc. Upon arrival visit shrine of Lalon Shah -one of the most famous legend folk singer and experience the traditional folk singing. Overnight hotel in Kushtia.
Day 05: Kushtia-Khulna
Morning Kushtia sightseeing afterwards drive to Khulna (128km/03hrs) we will visit some big railway station junctions. Overnight at hotel in Khulna.
Day 06: Sundarbans
After early breakfast transfer to Mongla and board in to the tourist boat towards Sundarbans mangrove forest (2 hrs. journey) through the Passur River and visit the Karamjal and salt water crocodiles arboretum. You can walk through a wooden path deep inside the forest (1/2 km) to observe the forest vegetation and the wildlife like spotted deer, Monkeys wildfowl and beautiful birds. We will spend whole day by cruising different rivers and canals up to Harbaria forest point to feel the forest from very close with a rare chance to see a tiger and photography on fisherman. Return to Khulna and overnight.
Day 07: Cruise on Morolgonj – Barisal by Paddle wheel steamer ticket
Early morning transfer to morolganj and board in to the Rocket steamer & start cruise at 09:30 hrs. The famous paddle wheel steamer (now converted from steam to marine diesel engine) on ward to Barisal river port for full day cruise.Rivers are the lifeblood of Bangladesh. More than 700 of them crisscross the country, and travelling along them by paddle wheel rocket steamer will give you the best chance for life style photograph. Arrive Barisal at evening and overnight hotel.
Day 08: Back Water trip to visit Floating Markets
Morning we'll start the fascinating back water trip to visit the floating fruits & vegetable market. Miles after miles you'll enjoy the the back water trip. At 02.30 pm you will be reach in Barisal river port and embark on Green Line Water Craft (Air Con) for Six Hours river cruise to Dhaka. Reach Dhaka around 09.00 pm. Transfer to Hotel and Overnight Dhaka.
Day 09: Departure transfer
On time departure transfer to Dhaka airport for onward destination.
Best Time to Travel
October to March
Remarks:
You can avail this tour package all the year round
You can customize the itinerary according to your requirements
Due to the availability 1 st class cabin could be offer instead Paddle wheel Rocket steamer
For backwater trip we'll some local transport if needed